Hear the Rossini stars of the Future, direct from ROF!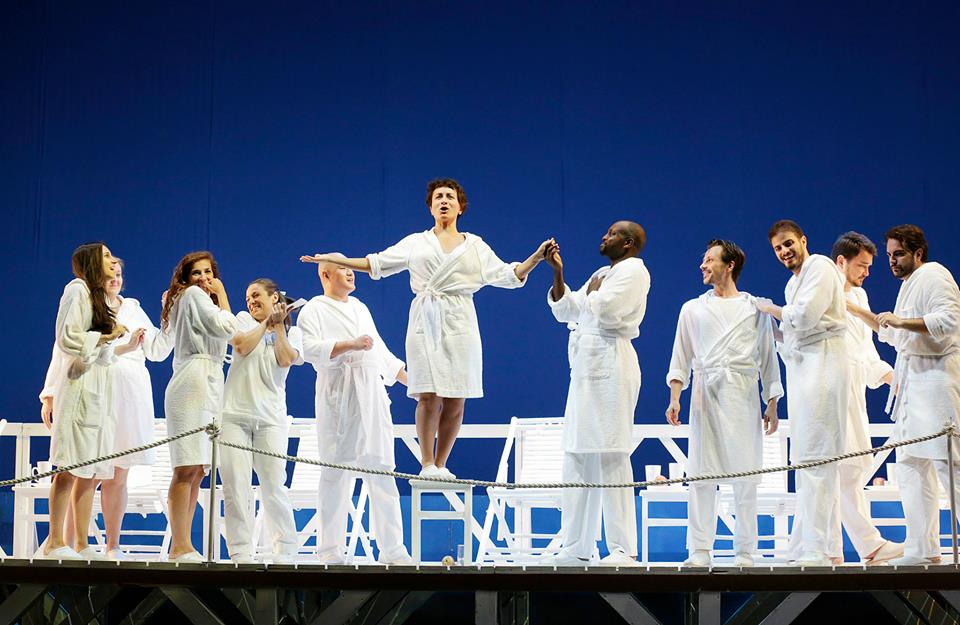 The Rossini Opera Festival will broadcast this year's "Il Viaggio a Reims" from their website, RossiniOperaFestival.it, on Friday, August 12th. To our friends in the US, you don't have to take a day off from work, but you either have to get up very early, or stay up late, depending on your time zone!
The performances will be broadcast at 11 AM, Italian time. In addition, the broadcast will be available on the Festival's youtube channel.
Here's your chance to hear the Rossinians of the future!
Would you have liked to hear Daniela Barcellona, Paolo Bordogna, Nicola Alaimo,or Luca Salsi before they "became famous"? How about Vittorio Prato, Maxim Mironov, Olga Peretyatko, or Marina Rebeka? They were all participants in Accademia Rossiniana whose graduates have been appearing ( since 2001) in the annual performances of Viaggo a Reims.! So, you never know who will make a breakthrough.
This year's star of "La Donna del Lago", Salome Jicia, is seen in this picture ( center) in a performance of Viaggo at last year's Festival.
Not to be missed!